How to Check Business Name Availability?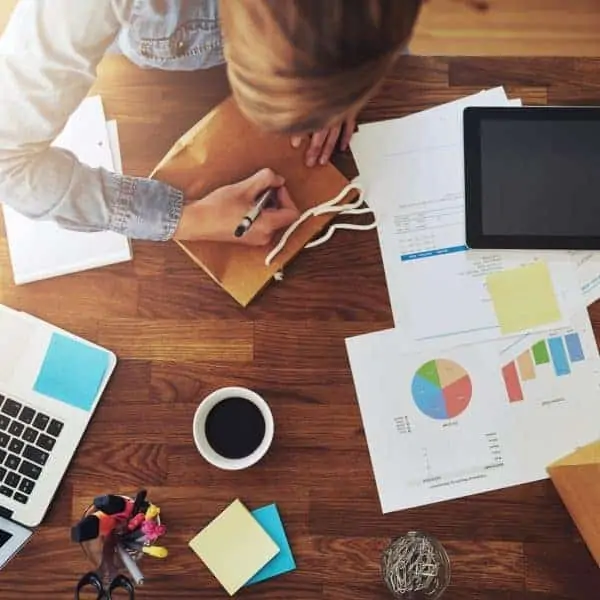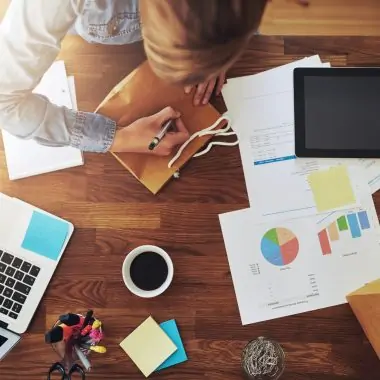 There is a lot that goes into choosing a business name when it comes to your company's success. Choosing the right business name can make your business the talk of the town. The wrong one can doom it to obscurity and failure.
The name you choose should reinforce the key elements of your business. The more your name communicates about your business the less effort it will take to explain what you do. Most importantly, in order for your business name to be registered (thus protected), your company name must distinguish your goods and services from those provided by your competitors.
So, before you attempt to register or reserve a name for your company, you should check to see if the name you wish to file is available for use. This means making sure that it is not already in use, does not infringe on someone else's trademark and does not cause any domain issues.
Places to check the availability of your chosen company name include, but are not limited to, the following:
Business license records
Local fictitious business name search
Telephone directories
Trade publications
Trademark records
Domain search websites
Internet search engines
You should also consider enlisting the help of an experienced expert. Coming up with a good company name can be complicated, but an experienced expert will have a proven system for finding successful company names. Furthermore, he or she will know their way around trademark law and will be able to help you avoid issues with your domain name. Spending a reasonable amount of money for quality advice can save you lots of money in the long run.
Check Availability in the City, County, State, and Country Where The Business was Formed
A good place to start is with the county in which your company is located to ensure that your company name is not already registered as a "fictitious" name by someone else. The County Clerk's Office keeps an index of fictitious business names registered with the county. This index can be searched in person, by mail or online. The Fictitious Business Name Index for San Diego County can be searched online here.
Next, you want to check with the Secretary of State's Office to see if someone has registered a corporation, limited liability company and limited partnership name that is the same or similar to the one you want to register. The Secretary of State's Office keeps a computerized list of registered names and allows you to verify the availability of your chosen company name by checking it against the names of like entities registered with the California Secretary of State (e.g., a possible corporation name against registered corporations, and a name for a limited liability company against registered limited liability companies). If you are forming a Delaware entity, you can check the availability of a name at Delaware State Government website. In California, you can check on the Secretary of State's website.
You should also carry out a national search by checking trade directories and phone books of major cities. These can be found at the library and are usually reference books that cannot be checked out. Brands and Their Companies is a directory published by Thomson and Gale. It is available in both print and electronic form and contains a list of public and private companies (and their brands) that are in business across the United States, as well as, those that are out of business and brands that are no longer in production or considered generic.
Check Trademark Availability for your Business Name
Registering the name as a trademark will allow you to protect the goodwill you build up in your company's name, products and services. But, in order for your company name to registered as a trademark, it cannot be similar or identical to another company who provides similar goods and services. It must be truly unique.
Performing a Trademark Search
To be sure that your company is registerable as a trademark and that your use of the name does not violate someone else's trademark rights, you should carry out a trademark search with the Unites States Patent and Trademark Office (USPTO). In the past, this required a visit to the USPTO or the hiring an attorney to help you with the process. Today, however, the USPTO puts its trademark records online and you can search them here.
(Click here to learn more about the Trademark process)
If for whatever reason, you do not have access to the internet, you may be able to carry out a trademark search at a public library or have one of its employees order an online search for a small fee. If this is not available, you can still have the search done through a professional search firm.
Some Points to Keep in Mind Regarding Trademarks
Bear in mind, no matter how thorough your search is, there is no guarantee that there is not someone, somewhere, who owns rights in the mark. People who have used a name for their services or products for a long period of time may have created a common-law right to use the name, even if it was never registered. If, for example, you register a chosen company name for a new chain of restaurants and later find out that someone in Moquino, New Mexico has been using the name for longer than you, that person may still have the right to carry on using the name, but only in his or her local area. If you do not want that restaurant to be confused with your chain, you may have to buy them out.
Check Domain Name Availability
The domain name you choose will play a key role in how visitors to your website perceive your business. So, you should spend as much time as needed to find the domain name that suits your company the best. Choose a domain name that not only relates to the goods and services you provide but also helps in achieving a higher search engine ranking.
This is easier said than done, since in many cases the domain name that best suits your company will already be taken by someone else. With literally millions of businesses on the internet, finding a specific name that identifies your company can be a daunting task, but there are a number of tools you can use to find available domain names in an instant.
Finding an Available Domain Name
Sites like Namecheck allow you to instantly search popular domain names to find out if your chosen domain name is available. Likewise, name search tools on sites like Godaddy can allow you check your chosen domain name's availability and even generate suggestions for alternative names and domain extensions.
Buying a Domain Name
If you are really committed to using a particular domain name and find out that it is not available, you may still be able to obtain it. Just because the domain name is owned by someone else does not mean that you cannot buy it from the existing owner. You can look into the "Whois" information of the domain or go to ICANN WHOIS to find the contact details of the existing owner. You can then contact them to find out if they are willing to sell the domain. In most cases, the owner may be willing to sell the domain name for a premium. This would mean paying more for the domain name than you would for a new one, but it might be worth it in the long run.
Varying Your Domain Name
If the existing owner does not want to sell, you can try some slight variations of your chosen domain name that will still enable visitors to instantly relate to your company. One way of doing this is by adding the word "site" to the end of the name. This is a common technique that many domain owners use. For instance, if yourname.com is already taken, try getting around it with yournamesite.com. Likewise, you can also use the word "online" before or after the domain name that you want so that it still makes perfect sense to your visitors. These are just a couple of examples of how you can vary your domain name and still keep it relatable.
Does Google rank sites that end in .com higher than those that end with .biz or .info?
This is a common misconception. Domain names that end in .com do tend to rank higher than those that end with less common endings like .biz but it's not for the reason you might think.
All other factors being equal, Google places greater trust (and assigns higher rankings) to a site that's been around longer.
Something to think about though: Most people will default to the .com when entering a URL. You may miss out on a few less-savvy visitors if you choose a domain name that doesn't end in .com.
Short answer: There is no penalty for choosing a domain name that doesn't end in .com. For example, the site Delmain.co (not .com) ranks pretty well for dental SEO marketing and the other keywords and phrases that this online marketing and web design agency cares about.
Is it a bad idea to name my dental practice after myself?
This is a double-edged sword. Naming your practice after yourself, say Dr. Jane Smith Family Dentistry helps patients build trust with you and can help you build a foothold in the community. But as your practice grows and you add associate dentists, you may not see every new patient, which may be disappointing to them. Then looking further down the road, if you plan to sell your practice, it may be a difficult transition for the new owner.
Need help checking the availability of a company name?
Contact Odgers Law Group at 858-869-1114 or schedule an appointment online to consult with Quality San Diego Business Lawyer who can help you properly check the availability of a business name online so you don't waste a lot of time and investment today.